Sports
What did Viettel coach say about the prospect of HAGL being recognized as the champion?
Sunday 22/08/2021 19:41(GMT+7)
Sharing with the media, Mr. Truong Viet Hoang – head coach of Viettel club said that it is difficult to determine the V-League champion at this time.
On the evening of last night, the executive committee of the Vietnam Football Federation had a vote on whether to stop the V-League 2021 instead of continuing it until the beginning of next year. And 100% of the votes were in favor of this idea.
Thus, this year's season will have to end ahead of schedule due to many reasons. This is a great regret for the clubs, especially HAGL when they are at the top of the rankings and have a great chance to win the championship.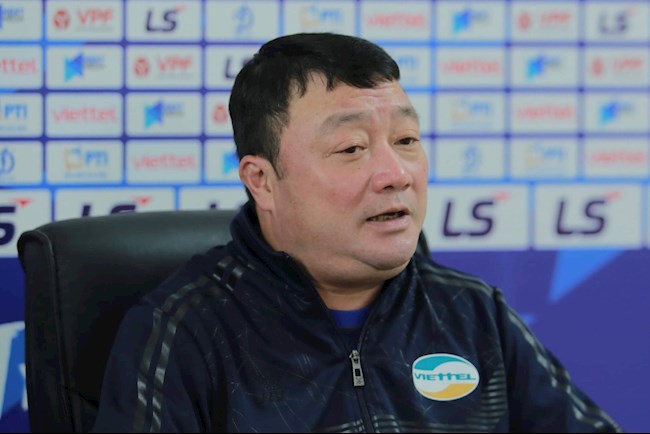 Coach Truong Viet Hoang thinks it is difficult to give the championship to HAGL
There is currently an opinion that the championship should be awarded to HAGL, but there are also many opinions that this is not advisable because the championship race is still not over.
Commenting on this, the head coach of Viettel Club Truong Viet Hoang gave a subtle answer: "I think this, if there is a champion team, there must be a relegation team. for HAGL, will SLNA accept relegation or will it be controversial again?".
He also said that HAGL side also does not want to be awarded the championship trophy in the current situation. "I think HAGL's Ba Duc doesn't want to receive the championship either, because it's not fun to accept that when the tournament has not gone through 1 stage, even though HAGL is temporarily leading the group after 12 rounds and 3 points more than Viettel".
However, coach Truong Viet Hoang still supports VFF's decision to stop the tournament. "This year, the epidemic is happening very complicatedly. In addition, the Vietnamese team is focusing on the 2022 World Cup qualifiers, so the tournament has to be moved to next year. It is force majeure and needs to be understood.
However, if VFF decides to stop the tournament, it will help many teams to reduce the burden in many aspects, especially in terms of funding, and also not have to worry about the overlapping tournament next year.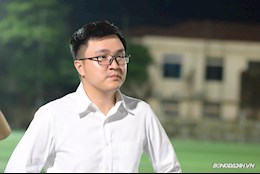 SLNA CEO: No one mentioned relegation yet
CEO Truong Manh Linh said that SLNA cannot be relegated when the 2021 V-League has to stop.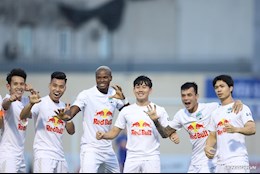 V-League 2021 stops: Who will win, who will be relegated?
In the event that the V-League 2021 has to stop, questions will inevitably arise for the end of the historic season.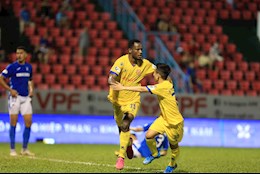 With financial difficulties, Nam Dinh Club gritted its teeth and said goodbye to all 3 foreign soldiers
Before the VFF agreed to stop the V-League 2021, the management of Nam Dinh Club considered a plan to bid farewell to foreign soldiers to cut the salary fund.


Source link: https://bongda24h.vn/bong-da-viet-nam/hlv-viettel-noi-gi-truoc-vien-canh-hagl-duoc-cong-nhan-vo-dich-168-292149.html